The other day a good friend posted how 2020 went for them and I felt inspired by it. Maybe, I too can share some of my year here. Maybe my ups and downs will make others realize its okay to have them too, to be honest they exist.
January 2020
January was a month where I was still adjusting to motherhood and processing some of my emotions from having a preemie. It was also a month where Losar, Tibetan Lunar New Year, fell so we headed up to D's hometown with a friend on January 21st. It was nice to get out of the city, enjoy the fresh air and celebrate the holiday.
Shortly after arriving I started reading about the coronavirus, and I have to admit I followed the U.S. and its news, and believed it was like the flu. If everyone just practices good hygiene it should be fine. Masks were overkill, and looking back on this, fuck our media for downplaying it and making fun of nations in Asia that implemented masks immediately. I learned more than ever read news from around the world, from various health organizations. Ours aren't always the best. (And yes, China fucked up in the beginning, I still don't trust the numbers, but our situation is better now.)
D suggested we all go for a drive and leave S with his parents and without knowing how long it would be I turned into an anxious grump. It was the first time away from my baby, I didn't have a breast pump and all I could think was what would they feed her? Looking back, I should have relaxed and enjoyed the beauty of the landscape. We weren't gone for that long at all.
February 2020
At some point in February, China implemented a mandatory lockdown and we were stuck in the village for at least two weeks, and even after the lockdown was lifted nobody was driving anywhere. Lots of paperwork, temperature checks were needed and my friend was able to finally get back to Chengdu after 3 weeks of waiting via bus.
During February, my mother-in-law and sister-in-law were weaving a black yak hair tent. Thanks to the lockdown I was able to witness how the tent is made and even participate a little in its production. Without the lockdown I wouldn't have witnessed this traditional knowledge in action.
D's dog, Gulu, and an old Dri (female yak) passed away while we were there. Looking back they would set the tone for impermanance and goodbyes.
March 2020
Im mid-March we decided to head back to Chengdu as I was starting work on April 1st. And I thought it would be good to head back early just in case. We went around and got all the necessary paperwork. For ease of convenience with a baby, we decided to stay at a hotel the night before leaving. However we were denied a hotel room, because we weren't 'politicians or government employees' as my understanding goes. So D went to the police station to report that and ask if it was true…
And then we sat at the police station for three hours being interrogated in different rooms, because I was a foreigner and I didn't register my stay with the police. In China, within 24 hours of arriving in the country you have to report to the police (hotels do this automatically). I know you are supposed to when traveling, except its never specifically said where it is required. I didn't realize as a spouse, I also have to report my presence. I ran into the same police officer from two years earlier who said I should have known better, but my friend and I were kicked out in 2018 without knowing why besides being told we had to leave, not that we had to register. (( My friend avoided this confrontation in 2020, because she went straight on a bus and never went to a hotel, or walked where police saw her.))
Luckily, D's cousin was with us and he helped translate questions for me. The officer who interrogated me was nice, but I was beyond pissed, because it is the 'national policy for anyone without a Hukou from this area'. That statement is a lie, Chinese people don't need to register with the police when traveling through or if they are a spouse to a Tibetan. I knew this and double checked with someone who has a Chinese wife after the fact.
The worst part of this encounter was that we could have been fined up to 2,000 yuan (~$307) per person, but they only fined us 1,000 yuan, luckily. But it was a hard hit as I was on maternity leave and we had very little money to spare. A consequence of this is that every time I come and leave my husband's hometown we have to call the police to report my arrival and departure. I am legally married to my husband, and I have to report because he is Tibetan. If he were Chinese, we wouldn't go through this process at all. It is extremely frustrating to watch and experience beside him, but nothing compared to the discrimination many minorities face here in their own land.
A positive is we stayed at a nice hotel with an Amazing shower! My first shower in 50 days and it was gloriously short, haha. Never under appreciate the luxuries you take for granted.
April 2020
I was supposed to start work on the 1st, but because of the pandemic my work was pushed to the 13th. I was worried at first, because between now and May 15th we were extremely tight on cash, and I only get paid once a month. Luckily, the pandemic worked in my favor when it came to work as I was able to work remotely and record videos at my office once a week. This enabled me to still stay at home with S until summer break, while keeping my regular pay.
April was also the month that I realized I may not make it home this year due to the pandemic. Originally I had hoped to make it home to say goodbye to my gramma before she passed, but unfortunately, we lost her on April 28th. I only got to say goodbye through the phone, and I'm not entirely sure how much of her death I have processed being away from home. Gramma D. Is loved and missed, and I hope whenever I make it home for a visit traces of her can still be felt.
May 2020
May is a month where we started to go outside a little more and enjoy the warmer weather and the fact Chengdu was relatively safe from the pandemic. I took a lot of morning walls with my friend V around our neighborhood carrying S in a carrier. Finally got a normal paycheck for the first time in 5 months ( maternity leave was a third of my salary for 3 months and then I got a quarter of my salary for another month I was off. We were on fumes at this point and it was nice to be able to start saving a little again especially as a lot of it would go into moving apartments in June. And my Easter box finally arrived from the USA with much needed cheer!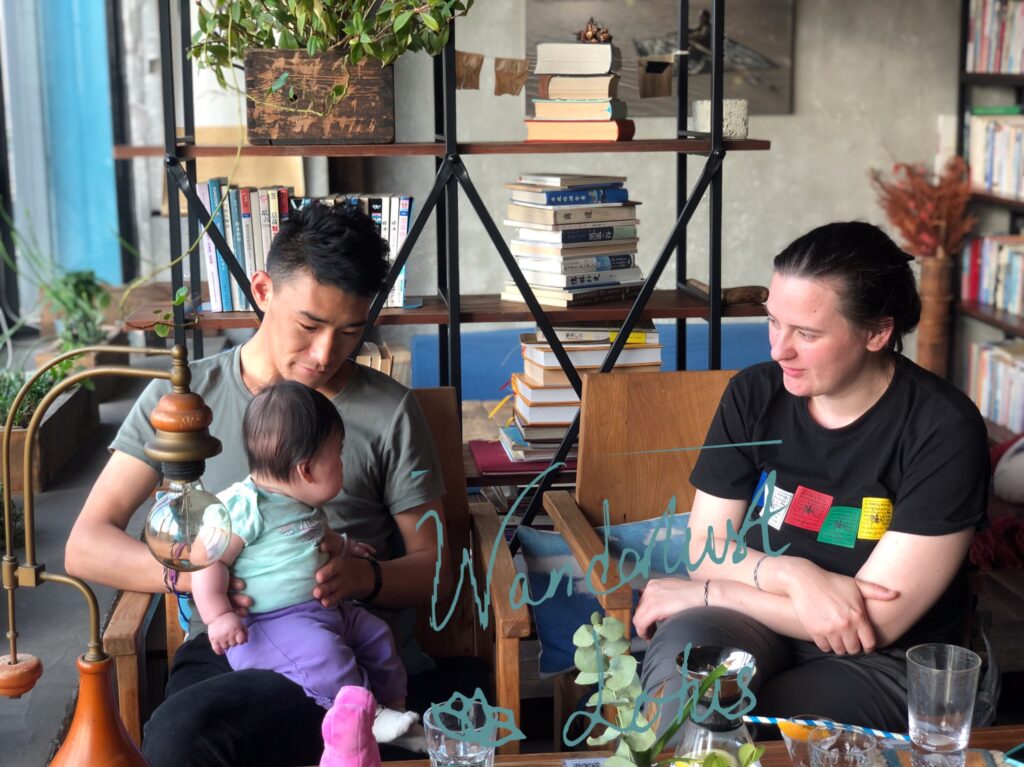 I suppose a negative of May was the fact that I learned my biological father passed away, not sure of what, but my half-brother informed my sister and I and sent me a few photos. This is a death that I feel I don't connect with even though we are related by blood. I always told Jess, that if she wanted to meet him, I would go with her even though I had no interest. I suppose we won't ever get that chance. That is kind of how life is…take a chance or lose it.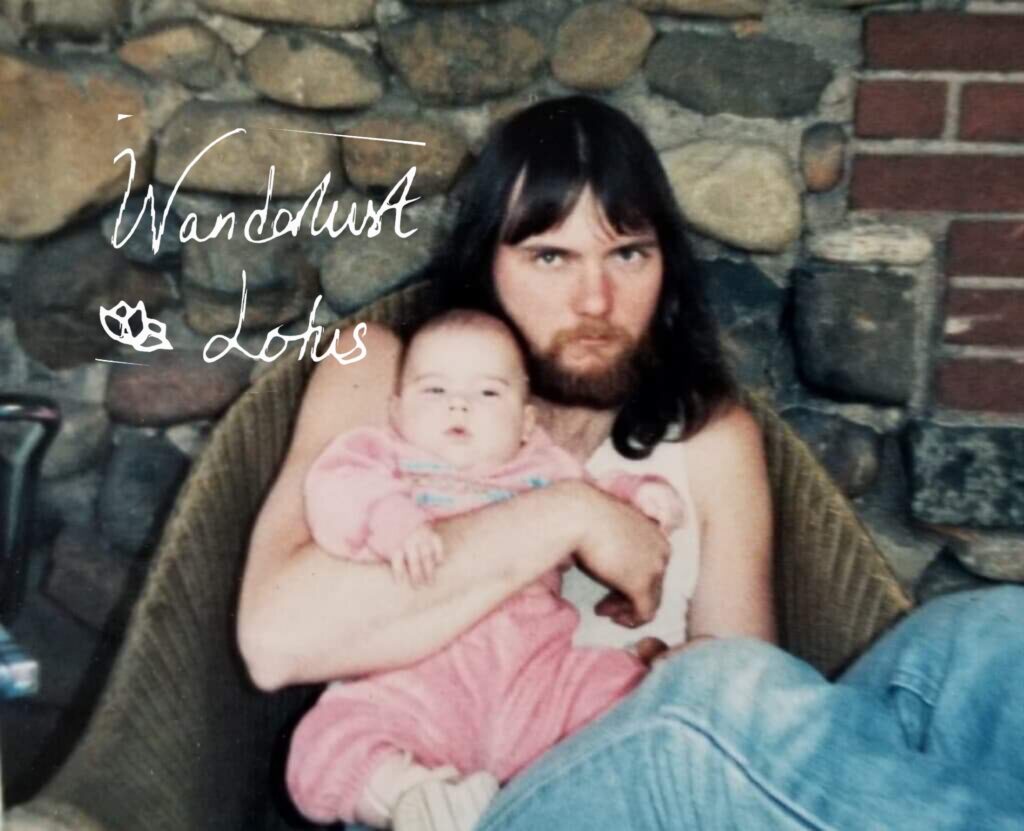 June 2020
We moved apartments this month from our old neighborhood with friends, to a new one closer to my work. Unfortunately, I didn't find out until the first week of September that I wasn't teaching at the same school anymore, and now we are in a different neighborhood. Although the positives are that there are many parks nearby and the apartment is newer than the last one. I'd say it also feels a little bit more homely.
We didn't save much this month because we had to pay the movers, buy food for friends that helped us, and then buy furniture since this house had less storage than the last one.S and I spent most of the month exploring the local parks in my free time and I finally bought her a foldable tub to take a proper bath.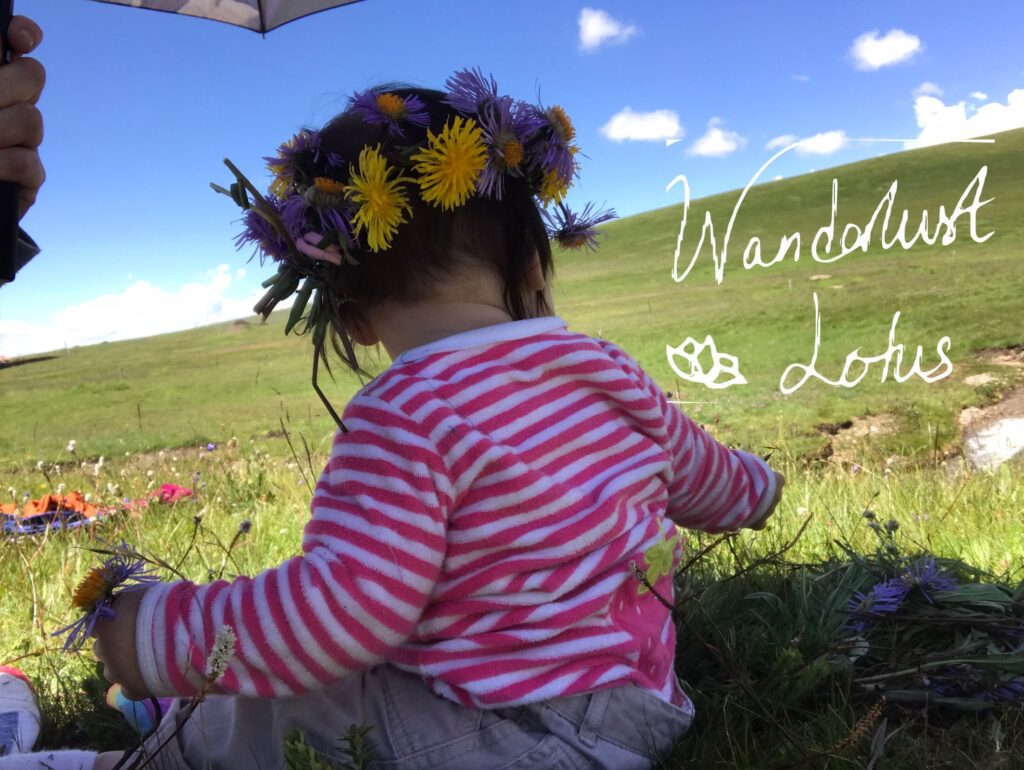 July 2020
Nothing much happened in July. Normally, we would have headed up to my husband's hometown, but this year we stayed put in July while he headed back for two weeks. We did a lot of nearby exploring and trying to stay cool in Chengdu's hot and humid summer.
We waited on a box from my family that had summer clothes and my pops' old iphone 7 in it so I could upgrade my phone. Which I am still using now.
August 2020
We had a small budding savings, and my summer pay isn't much, but was enough to get by on which I am always thankful for. We spent a week up in my husband's hometown for a cousin's wedding and took some lovely photos on the grasslands. It also snowed in August on the mountains behind us one day, haha.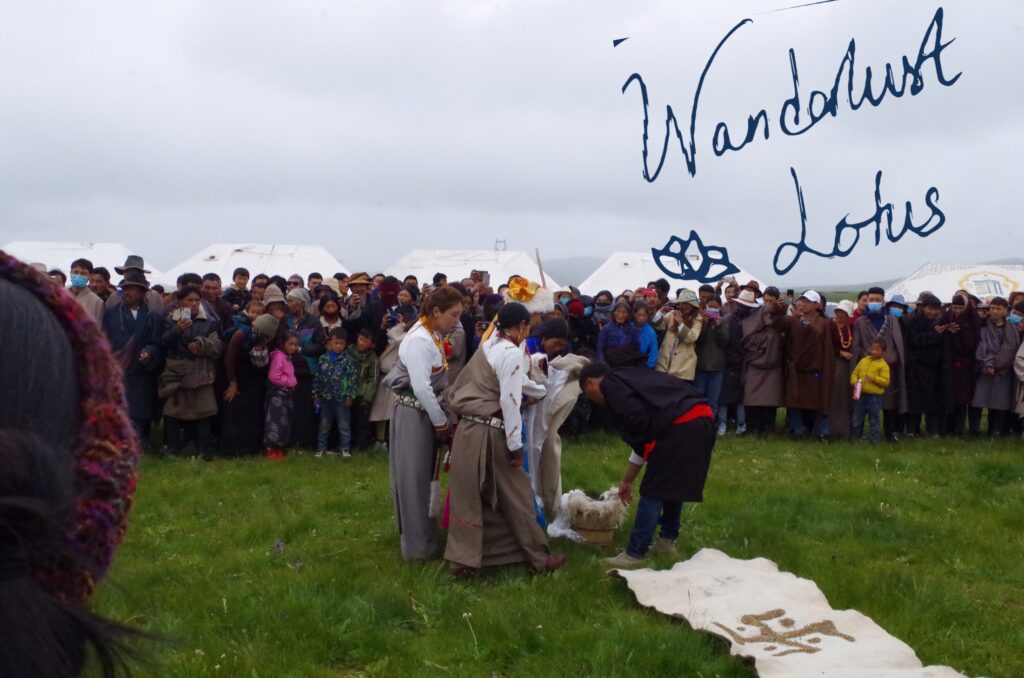 The beginning of August turned stressful when I received a message from my company that the owner of the realty office they had signed a contract with (whom we found) had run off with a lot of money and could not be contacted. Our landlord was never paid the rent and I was informed we may need to pay the company back the money lent out. Luckily, my company paid it again and signed a new contract with the landlord directly, but my anxiety was very high for the week while I wondered how much I may have to pay with money I didn't have and something I had no control over. It all turned out fine thankfully.
Also totally forgot one day we had torrential downpour and our street flooded, oops. And I also got to meet a friend and her son for the first time after he was born which was nice.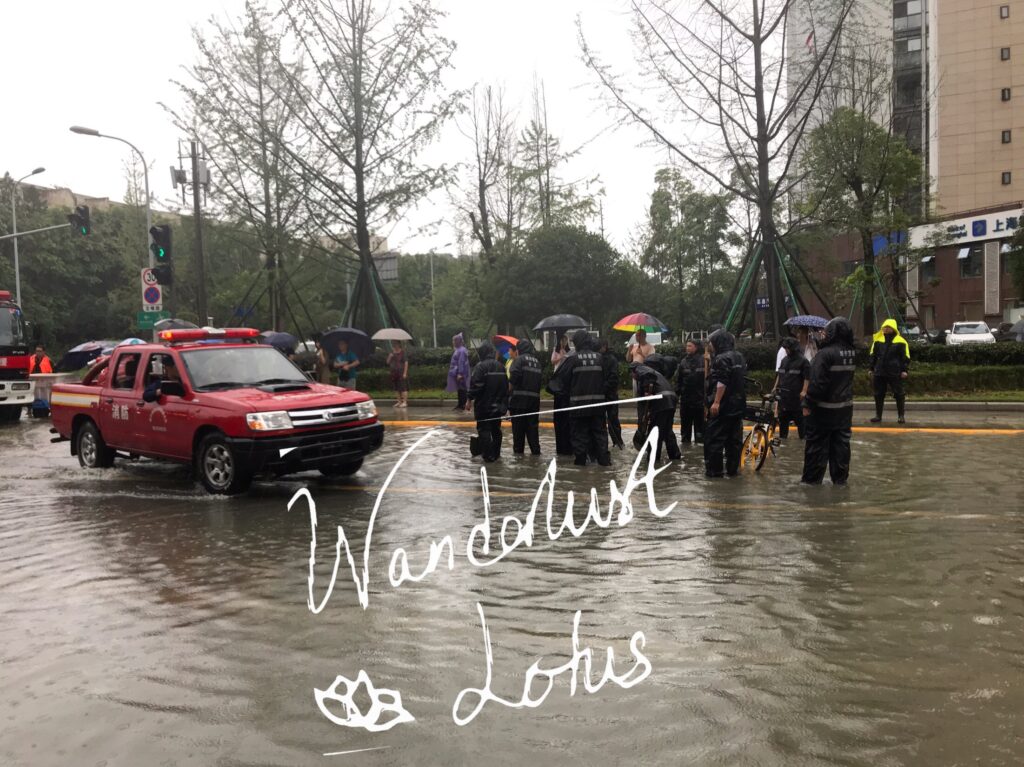 September 2020
I was told I wouldn't be working at the school we moved closer to and offered a job with an hour and a half commute one way. I turned it down, and decided to wait until they found something else. I was offered a position to be a teacher trainer, but for whatever reason they said they couldn't change my visa to work directly through the company. So they started looking for new positions, luckily they paid me my full salary this month. Another care package from the USA also made it to the house.
Without naming who, a relative who was sick needed treatment at the local hospital and the treatment took 3.5 weeks. Unfortunately, being the only ones with a steady income we ended up shouldering the hospital bills and paying out of pocket. This was rough month financially that continued until November.
I also got befriended by a local woman who I saw a few times who gave me some hand me down clothes and an electric car for S, which I said we didn't need, but was appreciated. I haven't seen her since because of work and timing, but I'm glad she found someone else to tutor her daughter. Once I had more time I planned to offer a session, but she was planning for twice a week when I never said yes.
I also mailed my absentee ballot on September 30th from China. I would later find out it arrived November 6th and wouldn't be counted. I truly think on China's end election material was held back if it went through their postal service. My friend who sent their's through DHL arrived fine. Why the fuck can't we vote electronically in this day and age?
October 2020
October was a busy month work wise. I started working at two different schools. One school I taught the year before in the fall for one semester. The other school I did a demo class for and my company won the contract for it. This is also the school I will continue to teach at next semester. It is a 40 minute commute, but close to the metro.
I also had a business trip this month which was a lot of standing around and watching a few other demo lessons for my company in another city. This caused me a lot of anxiety as it was the first time I was away from home for more than 6 hours. It ended up being a 12 hour work trip that could have been half as long.
Otherwise we continued to help with medical bills and that relative recovered which we are thankful for. I always believe that money shared comes back when you need it, so hopefully being compassionate is a good trait. It was stressful, but I would do it again no questions asked to ensure someone's health and well-being.
Otherwise S and I had a fun Autumn and Halloween DIY photoshoots. Nothing amazing, but something to make it feel like the season. She also really took off walking early in this month at 10 months old (9 months adjusted age).
D's grandma also passed away at the end of October or Early November, I don't know the exact date as I wasn't told immediately. She was 92 Tibetan age. I'm glad we were all able to see her one last time in summer.
November 2020
November my ballot never made it. We got a birthday/ Christmas cake package from my family. Lots of warm clothes for S, which is awesome as it is cold here, relatively speaking since heating isn't really a thing. Care packages are always highly appreciated, especially this year.
November S had a check up and she is doing really well, which was good to hear. We somehow missed several growth checkups, oops. But she is up to date with all her vaccinations.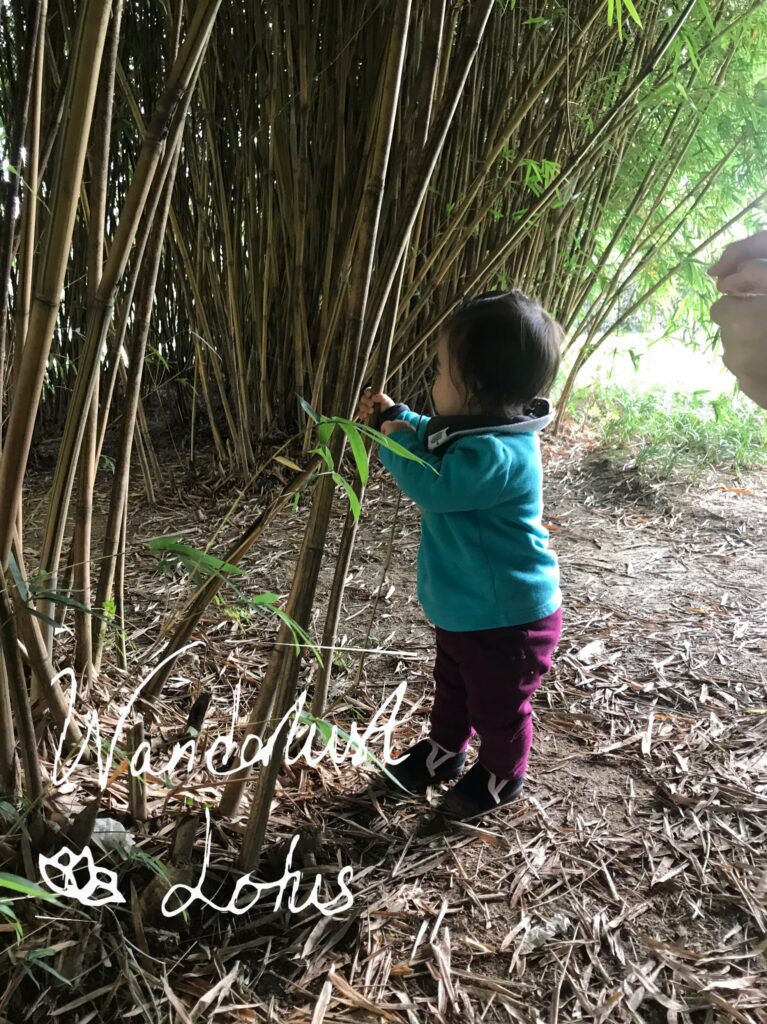 I managed to save very little this month as we had to pay two friends back who we borrowed money from the previous month. But we stuck to a budget and ate a lot of delicious meals at home. Sometimes being on a budget helps with bad spending habits, like it did for me. I learned how much I waste on coffee or snacks.
December 2020
S and I both had our birthdays. She turned 1, and I had a lot of anxiety about it and felt I underperformed as a mother. My birthday D spent a lot on snacks for me, bought me a coat and made hot pot. I spend most of my money on food and coffee, need to fix that. But rarely on clothes for myself, so it was a nice gift.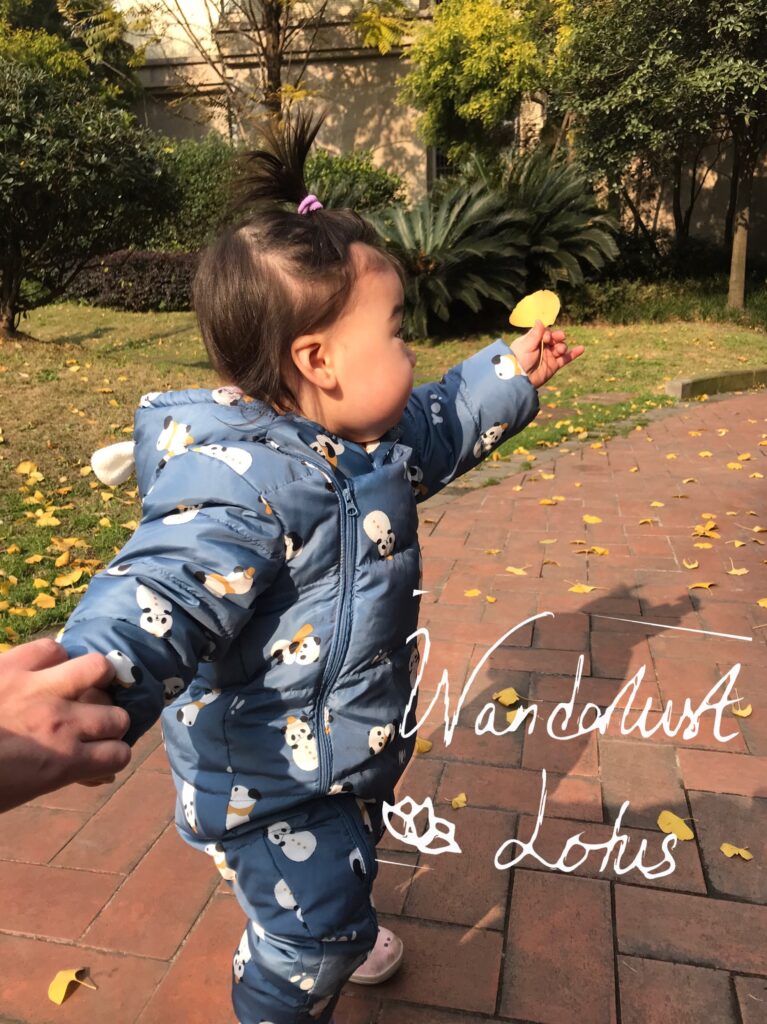 My Uncle John and his family sent a lovely care package with gifts for S and chocolate for us! I also finally have my own moosletoe. Christmas was small and quick, and I feel I didn't make any magic this year for S. Hopefully next year. So far, since payday, we are doing well on our budget and have a small savings. Although we had a few unforeseen expenses, moral of 2020.
My mother-in-law has been with us the last two weeks to help so that D can work, hopefully she can come back in spring otherwise we'll have to figure out childcare for S again. But it is nice to have the help, I was even able to leave an hour earlier for work to get some lesson planning done. This was really helpful.
Our dog, Puddin, was put down on the 29th. I never got to say goodbye to her either.
2020 has been a stressful year financially, which I'm hoping 2021 improves as we work on our budget more. It was also a year I adjusted to motherhood, parenthood changed our marriage, we adjusted to being a family of 3, we went through a pandemic and minimized seeing others. With a young child we have tried our best to see people less and less, in order to best protect S from getting sick. It has been isolating at times especially as we both adjusted to becoming parents.
I don't think 2020 was necessarily a terrible year so much as a year for reflection. What is working in my life? What isn't? What changes should I make? What is important to me? What did I learn this year? What did I struggle with? What did I gain? How did I grow as a person? Wife? Mother?