It is always useful to know where the closest embassy or consulate general of your country is. Being a U.S. citizen I am lucky that we have an embassy in Beijing and several consulate generals in other cities across China. Luckily for me there happens to be one in Chengdu and it is fairly easy to get to.
The U.S. Consulate General is near Nijiaqiao subway station on Line 1. You can take exit C and then take a sharp left and at the corner of the street take a right and at the next small street turn right. The consulate general will be on your left.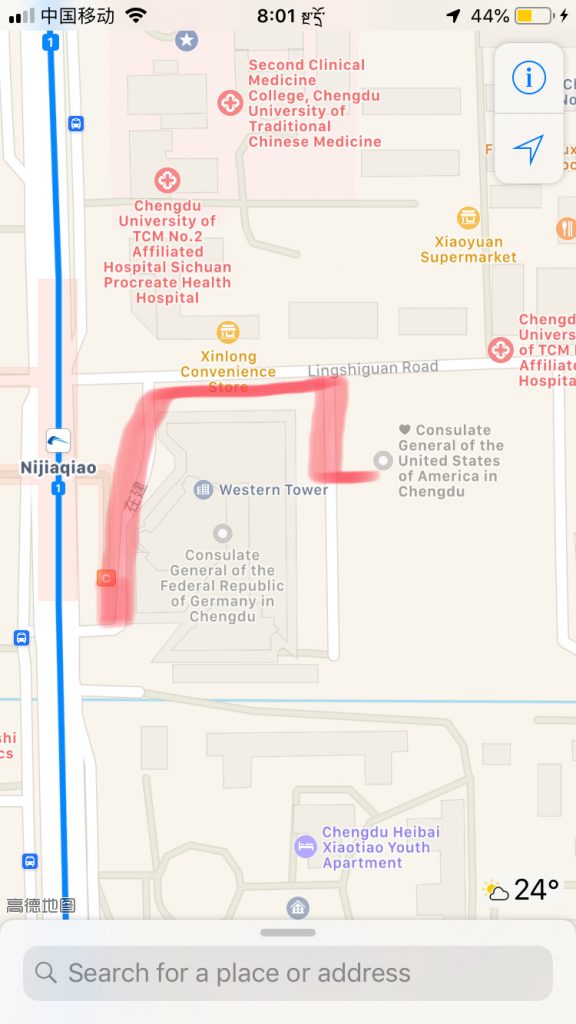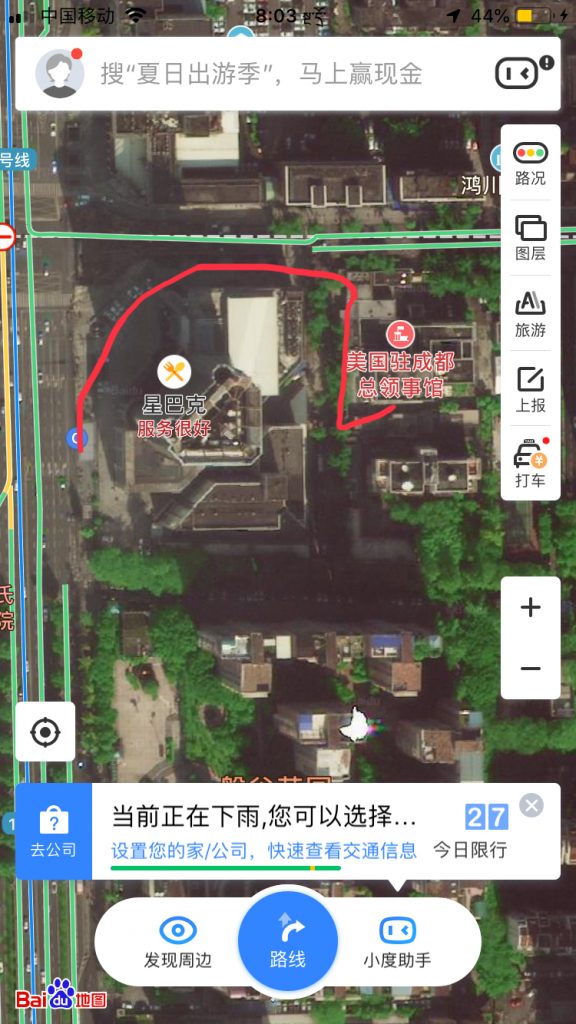 This is the consulate general building, go down this small street and in front of the building half way down will be a guard. This guard will check that you have a printed receipt of your appointment. Only those with appointments can enter the building, if your friend is with you and they don't have an appointment they cannot come in. ( I didn't know that.) Although if you don't have an appointment and are a citizen you can go in as well, but they will ask you what the purpose of your visit is and you will need to show your passport.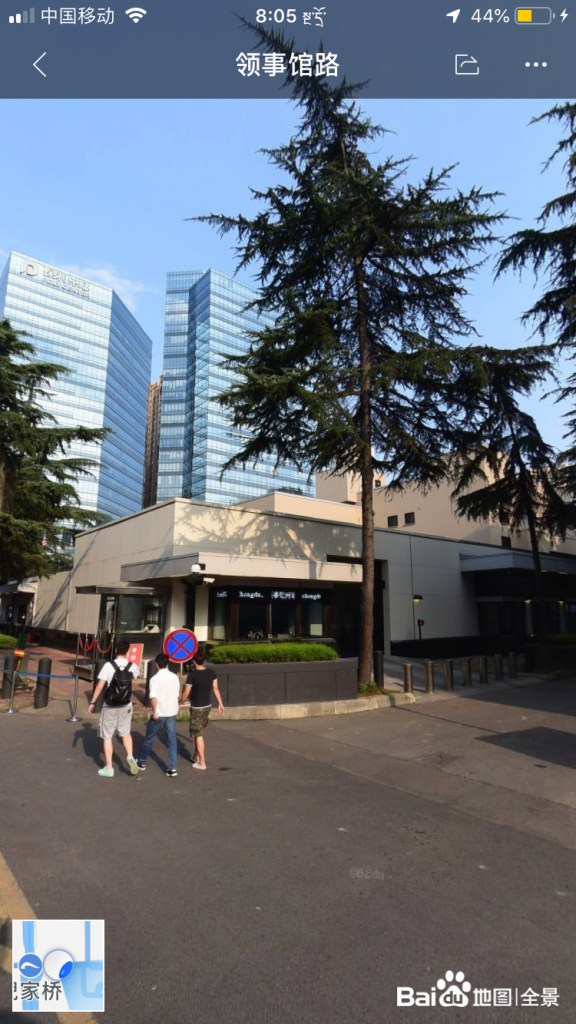 Across from the consulate general on the right is a tiny storage place for all of your bags. If you aren't sure where it is, just ask the security guard and they will point you to the building. Recently they changed it so that no one can bring in any personal items, except the documents required for the appointment. So if you bring a purse, backpack or other bag you will need to check it across the street and pay for it at the end. I remember it being about 25 RMB, but it might depend on the size of the locker you get.
Personally, I think it is ridiculous that we are charged to put our bags elsewhere when they have a bag scanner and metal detector in the building. There is also no water available inside if you are thirsty. Another tip is to carry enough cash on you as you can only pay in Chinese RMB or U.S. dollars. Check the fee list before you go as the prices do get changed from time to time based on the exchange rate.
You can book appointment for your nearest U.S. Embassy or Consulate General in China online at:
https://china.usembassy-china.org.cn/u-s-citizen-services/acs-appointment-system/